Director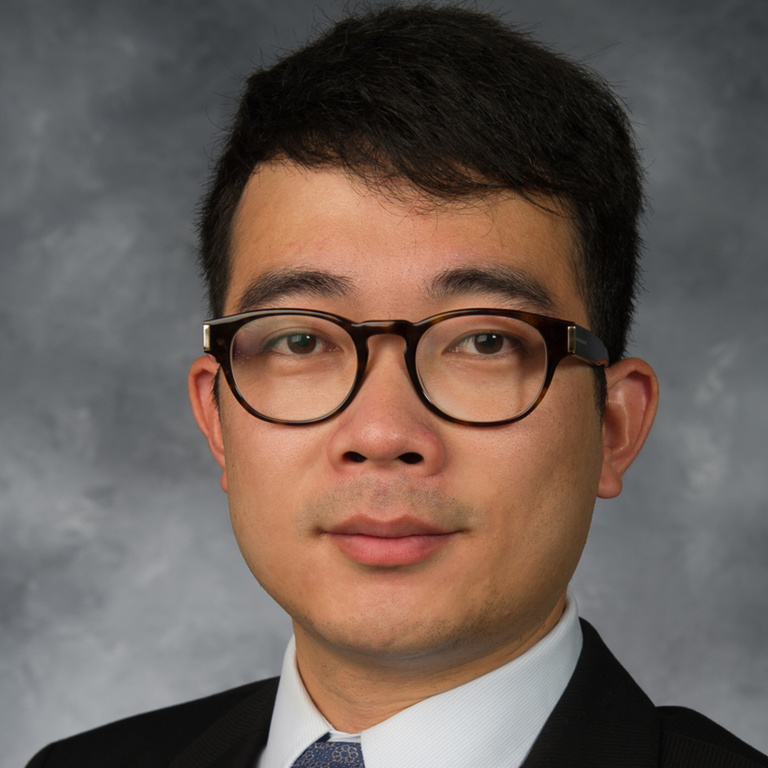 Title/Position
Director, Additive Manufacturing-Integrated Product Realization Laboratory
Associate Professor | James A. Chisman Faculty Fellow, Department of Industrial and Systems Engineering
Graduate Research Assistants
Undergraduate Research Assistants
Former Group Members
PhD Students
Fan Fei, August 2017 

– July

2022, "Hydrothermal-assisted Jet Fusion: A Binder-free Additive Manufacturing Approach for Ceramics," now working as a postdoc researcher at HP labs, Palo Alto, CA.
Li He, August 2016 

–

May 2020, "Suspension-enclosing Projection Stereolithography of Bi-continuous Piezoelectric Ceramic Composites," now working as a researcher at Guangdong Academy of Sciences, China.
MS Students
Wenbo Wang, January 2018 

–

May 2020, "Multi-scale Micro-projection Based Stereolithography for Microneedle Fabrication: Process Development and Optimization, " now a PhD student at Arizona State University (ASU).
Undergraduates
Prabhav Bhatt, mechanical engineering, Fall 2021 

–

Spring 2023
Xin Lyu, mechanical engineering, December 2021 

–

May 2022
Thiago Xifra, mechanical engineering, January 2022 

– May 2022

Alexander Dotzler, mechanical engineering, Fall 2019 

–

Spring 2020

Liyan Liu, mechanical engineering, Spring 2020

Baizhuang Zhou, mechanical engineering, January 2018 

–

December 2019

Ziyang Xu, mechanical engineering, June 2018 

–

December 2018

Ryan Dauzvardis, industrial engineering, September 2018 

–

December 2018

Justin Hoehne, electrical engineering, September 2018 

–

December 2018

Lamis Awdi, industrial engineering, September 2017 

–

July 2018

Genevieve Goelz, biomedical engineering, February 2018 

–

July 2018

Qiwei Zhu, mechanical engineering, February 2017 

–

December 2017

Oliver Stroh, industrial engineering (honor contract), January 2017 

–

June 2017
Summer Interns
Kevin Su, Heritage High School (Texas), K-12 SSTP program, June.2022 ~ July.2022.
Yash Fichadia, Millard North High School (Nebraska), K-12 SSTP program, June 2019 

–

July 2019

Haoran Wu, West Senior High School (Iowa), June 2019 

–

August 2019

Junkai Wu, No.2 High School of East China Normal University, K-12 SSTP program, June 2018 

–

July 2018
Visiting Scholars
Xiaofeng Li, Wuhan University, China, January 2020 

–

January 2021